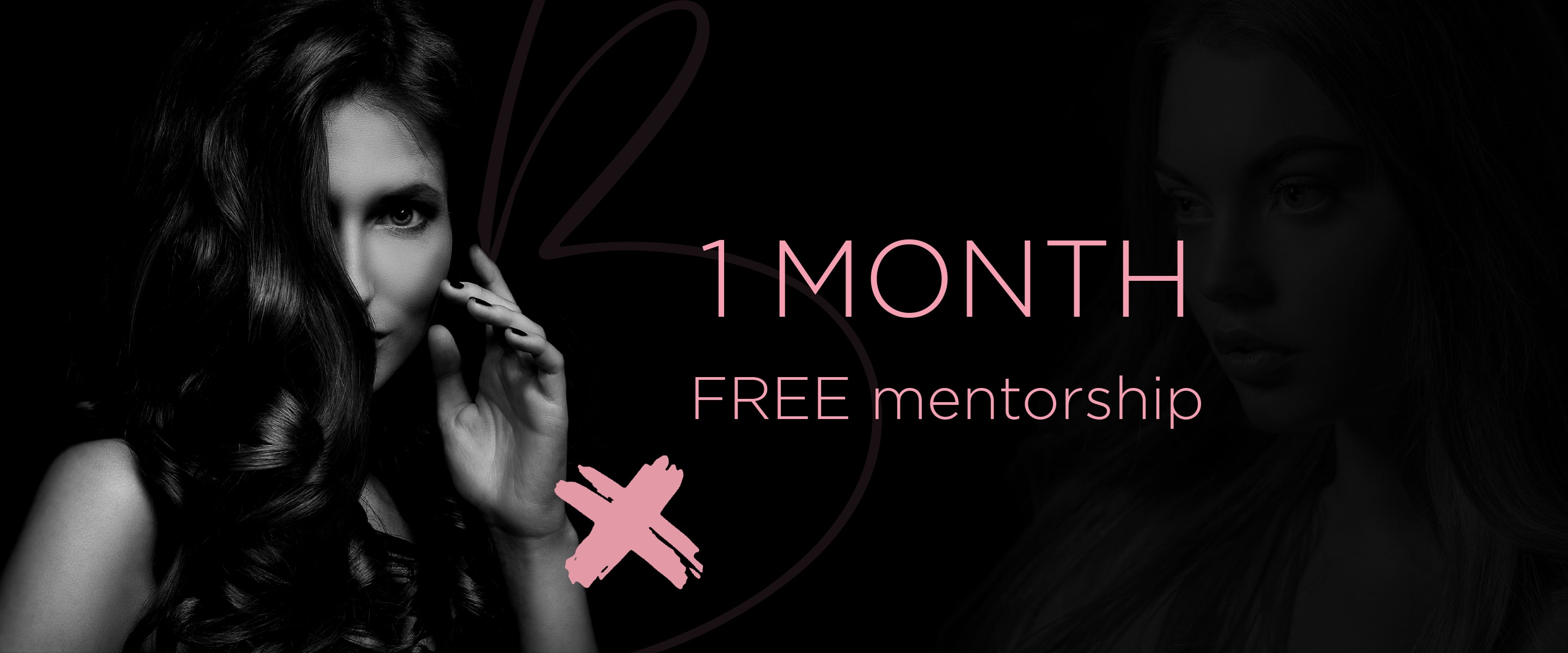 No Business is like yours
Just like fingerprints, there are no two salon businesses that are exactly the same. Even salon franchises are not exactly the same. So why should a business coaching program be the same for everyone too?
After participating in so many different courses and business coaching programs over the years, online, on paper and in person, there were so many times we were left feeling that the course was not structured or tailored enough towards our personal business or that we did not get as much from it as we should have.
This is why our One on Two Salon Success Coaching program is not a structured program.
Sounds stupid, right?
Let us explain. Our One on Two Salon Success Coaching Program is not structured because how do you structure a course or program that will suit everyone's needs and personal business expectations, without leaving someone disappointed? The answer…..It is almost impossible.
Our salon coaching program is structured around you. Yes, YOU! We help you with what YOU need. What YOU want to focus on in your business. If your needs change, then so be it, we change with you. We are here to support you with the needs that you have in your business, with the guidance, knowledge, and network, that we have created over the years.
Why us?
Well the answer is entirely up to you.
We are not going to try to convince you that we are the perfect salon coaches or that we have all the answers. We are not going to put you into a sales funnel where we spam you with email after email convincing you that we are the right salon coaches for you.
What we are going to says is;
We started as a home Lash and Brow Salon
Within 18 months, we custom built and moved into our commercial Lash and Brow salon, Moore Beautiful
We have 7 staff members, all working over 25 hours per week
Built a client list with over 6000 clients and growing
Won NALA Salon of the Year 2019, NALA Customer Service Award 2020 and NALA Salon on the Year 2020
Won Australian Small Business Champions – Beauty Services 2019
Finalists for Australian Beauty Industry Awards 2019
Asked to speak at multiple National and International Conferences 2020
Our goal is to help you create your own dream business. We love the salon that we have created and we want other salon business owners to feel the same gratification and satisfaction that we have, everyday.
Our dream salon was not built over night and we worked our asses off to get where we are now and we continue to do so. We have amassed some of the best professionals in varying industries that work hand in hand with us, both in and on our business.
Kat – Raw Elements Beauty QLD
"You guys are a lifesaver"
"I was at a crossroads at what to do but I feel more confident that I may survive"
Shelley – Shelley Lash & Brow WA
"This is one of my best decision for growing my business!!! I love working with Steve and Dee. They are the amazing mentors, very professional and knowledgeable. Thank you so much for always be there to support and guide me creating my own dream business. Highly recommend to all the business out there!
You are so amazing, always give me great ideas and generous support, very patient teaching me❤️"
Skye – Lash & Brow Lounge QLD
"Dee & Steve have been a wealth of knowledge so far in regard to helping build my business. Everything they have recommended I do, I have put into place & my business is busier then every. I can't wait to see what the next 2 months bring."
One on Two Coaching
What is better than one salon business coach or mentor....it's getting two. Get access to Dee and Steve for all of your Video Coaching Sessions.
Personalized Content
The One on Two Salon Success Coaching program is designed around you and your salon business needs. Not for the other 1,000 business owners. No other business is exactly like yours.
Always Contactable
What is the point of a Salon Business Coach if you cannot always reach out to them. Get access to Dee and Steve through Facebook Messenger and emails, as well as your One on Two Video Calls
See the Results for Yourself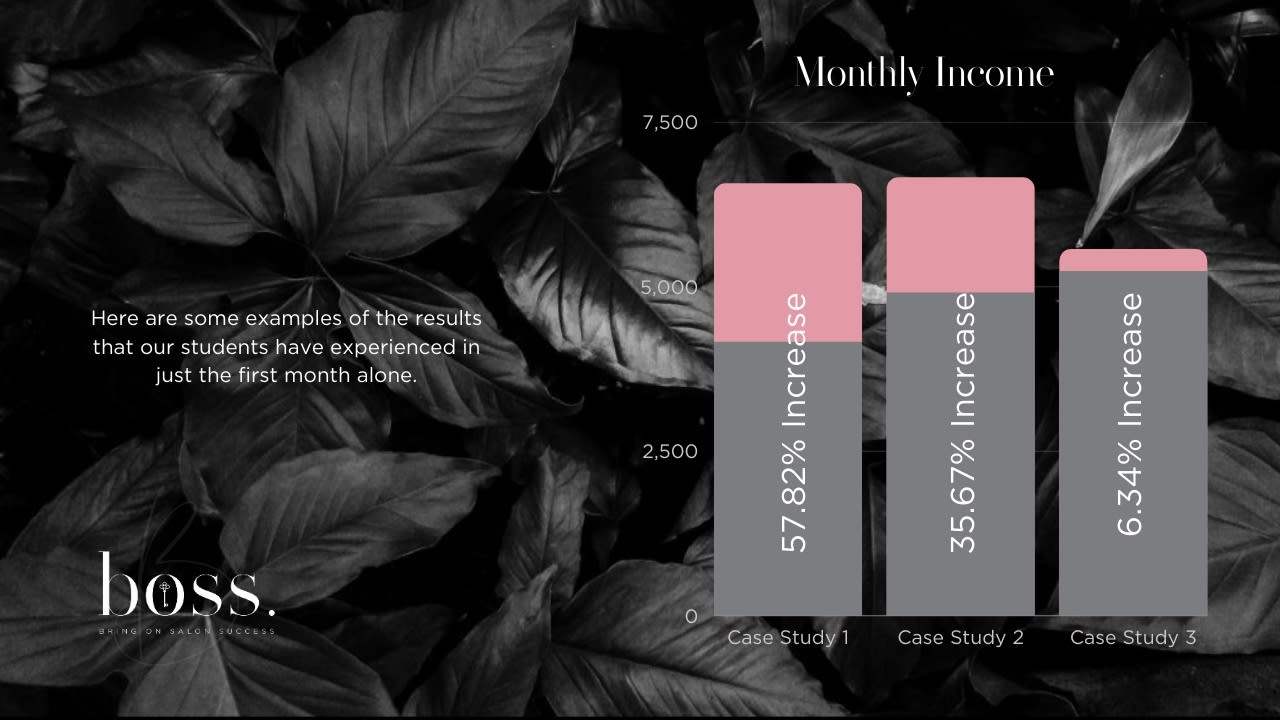 What can you expect from us?
Although we are all about individualized Salon Business Coaching and Mentoring, there is so much you can expect from us to bring to the table.
Customer Experience
Building your Customer Audience
Managing Staff
Facebook Advertising
Your Ideal Client
Outsourcing
Money Management
Commissions and Targets
Mindfullness
Filling your books
Time Management Strategies
Access to a Network of highly Talented and Trainged specialists in a variety of fields
Our Salon Success Coaching Packages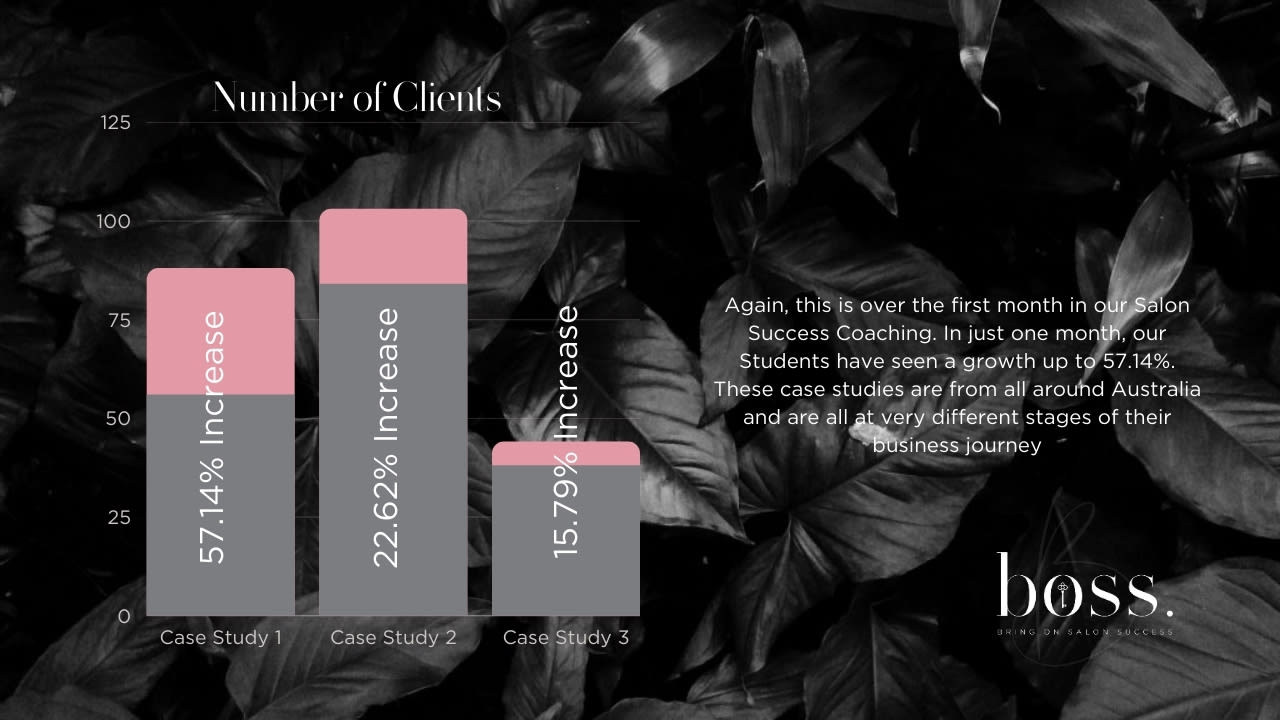 Not your average Business Coaches
We want to invest in you and that is why we are created our not so conventional Salon Business Coaching program. This is for the salon business owner that wants to step out of their comfort zone and improve their business processes, grow their business and create the business of their dreams.
The One on Two Salon Success Coaching Program is not for everyone and that's ok. We want to make sure that we are the right Salon Business Coaches for your business and you are the right salon b usiness owner that is ready to take on our knowledge and ready to make a difference in their business.
If you think you are ready and are looking for the right Salon Business Coach to help your business, reach out to us by clicking the button below, so we can have a chat and get to know each other.