Never make a LOSS on your treatments or services again
Never make a LOSS on your treatments or services again
FINALLY, a salon pricing system that is simple to use and makes it super easy to see which treatments make you a loss or a profit.
Be honest and ask yourself. Do you....
See loads of money coming in each day?

Have heaps of clients - all day every day?

Work ridiculous 12 - 16 hours a day?

AND

Wonder

where the hell

all the money has gone at the end of the week?
Rarely have enough money to

pay yourself?

Have money owing to people that you just

cannot pay?
It's time to become the #BOSS of your numbers
Talk to most salon owners and they will give you a list of things that irritate them or just make them scared sh!tless.
Majority of the time it is to do with staff and anything to do with numbers!
Pricing Treatments to actually know if you are or are not making any money on them is not an easy task. Add a yearly price increase in there as well and you may as well run for the hills.
Most salon owners are artists, not Number Ninjas
No More Hard Stuff
We are taking that irritability away. With our Pricing Like a #BOSS course.
This course is for the salon owner that wants more insight, control and information when it comes to pricing their treatments, knowing what their Profit/Loss for each individual treatment is and the ability to quickly, easily and painlessly set staff targets and know what they cost you at the end of the week!
Use the exact document that Steve uses EVERY SINGLE DAY in Moore Beautiful.
Steve has developed this spreadsheet over the last 3 years, fine tuning every aspect of it as Moore Beautiful grows, develops and introduces new and exciting things.
Weekly, Steve knows how much our team will cost us before the week starts, what their targets are, how much each and every single treatment will cost. The insight that this tool will bring to your salon, is priceless.
Just in time alone, this course is

valued at over $4274.40.
Does all the Calculating for you
Know How Much your Staff are Costing You
Quick and Easy Target Setting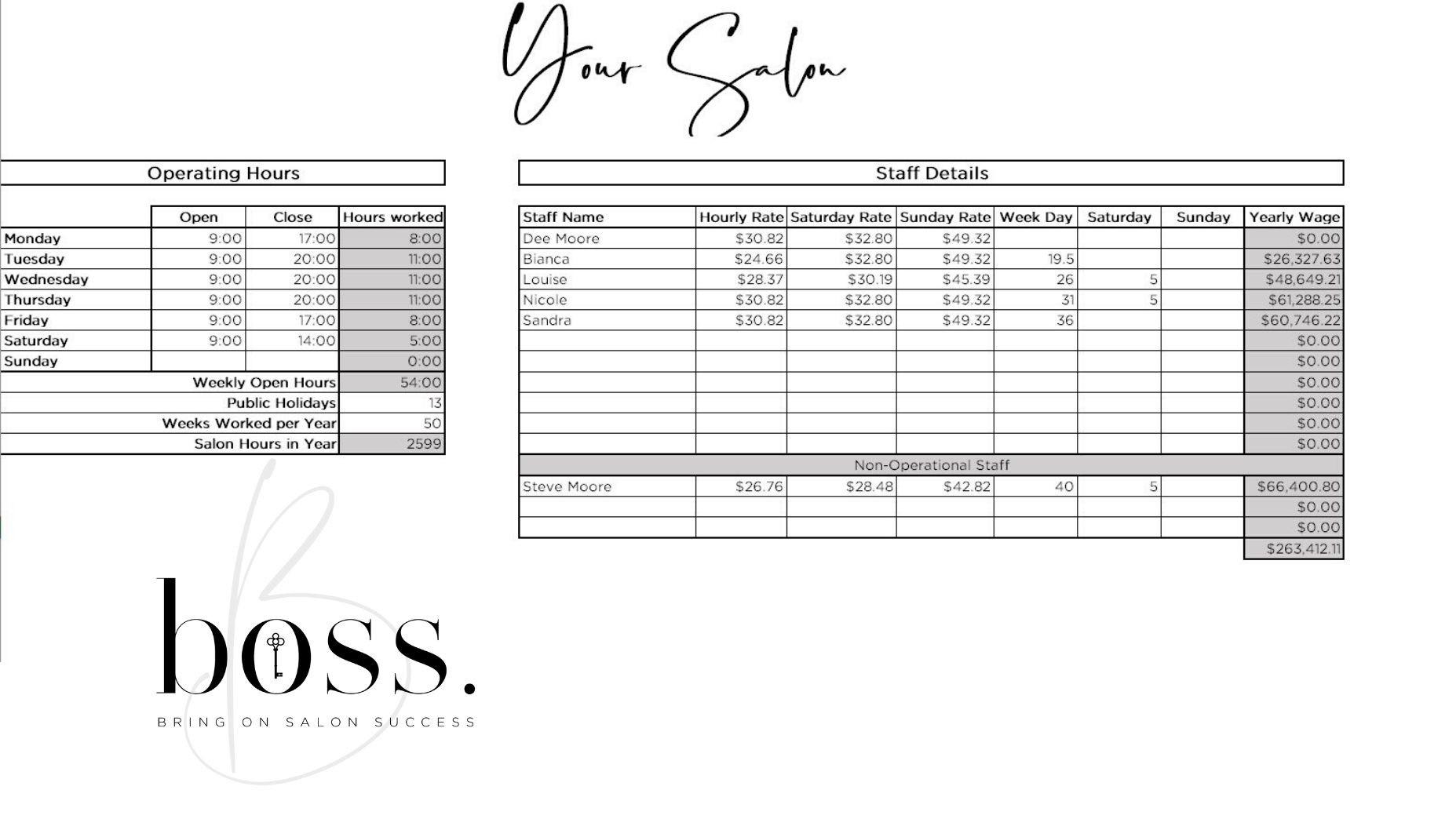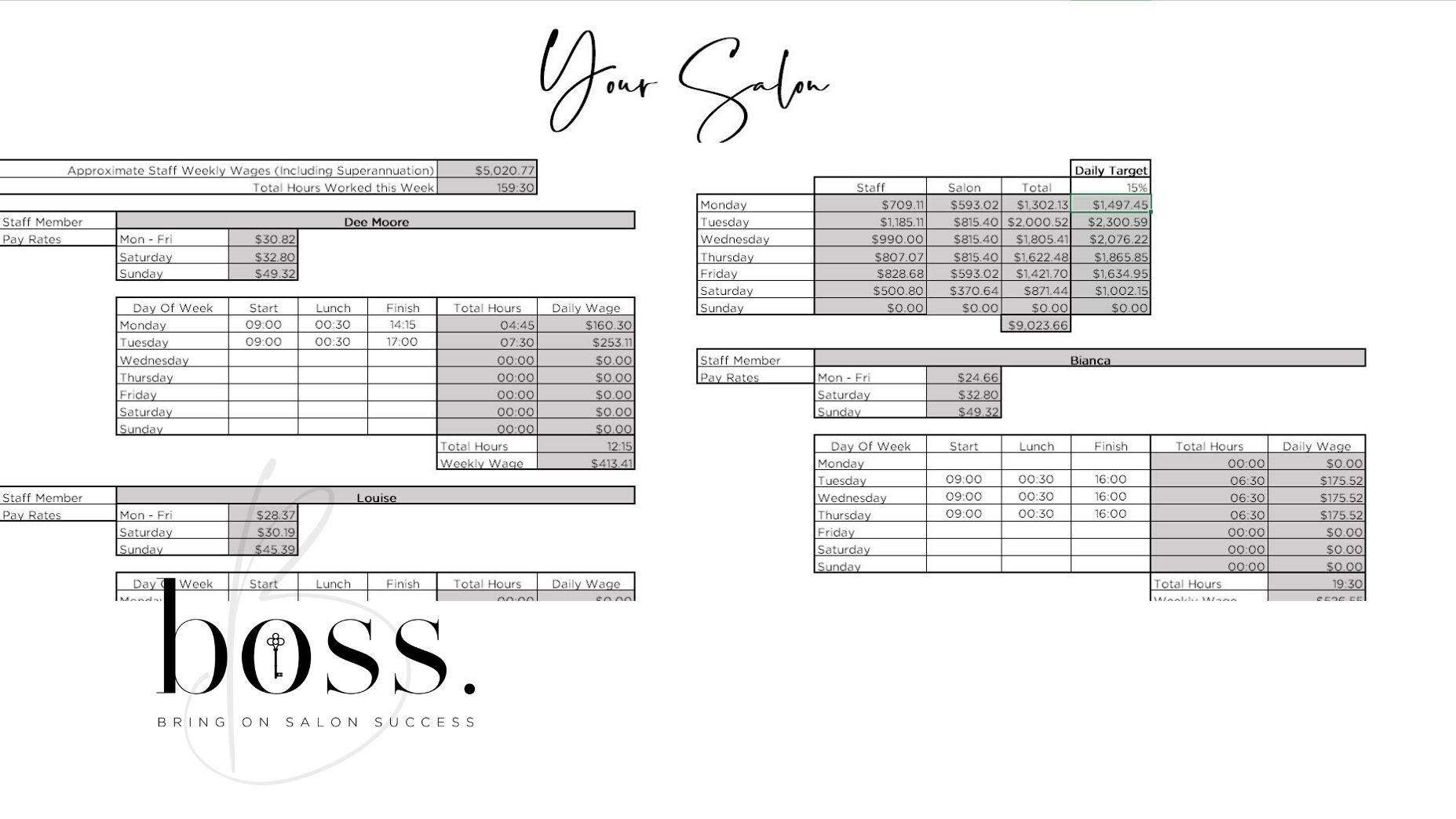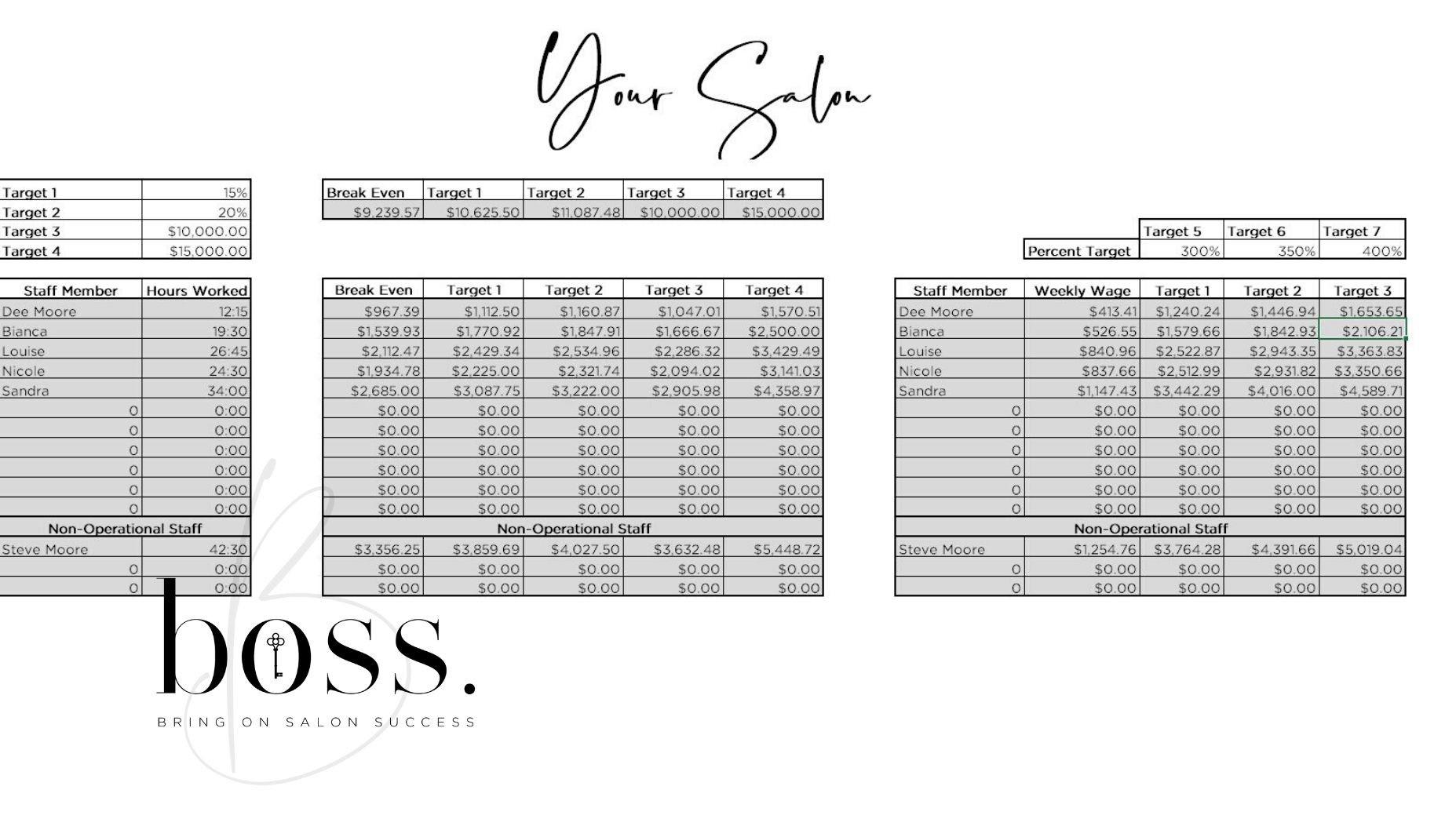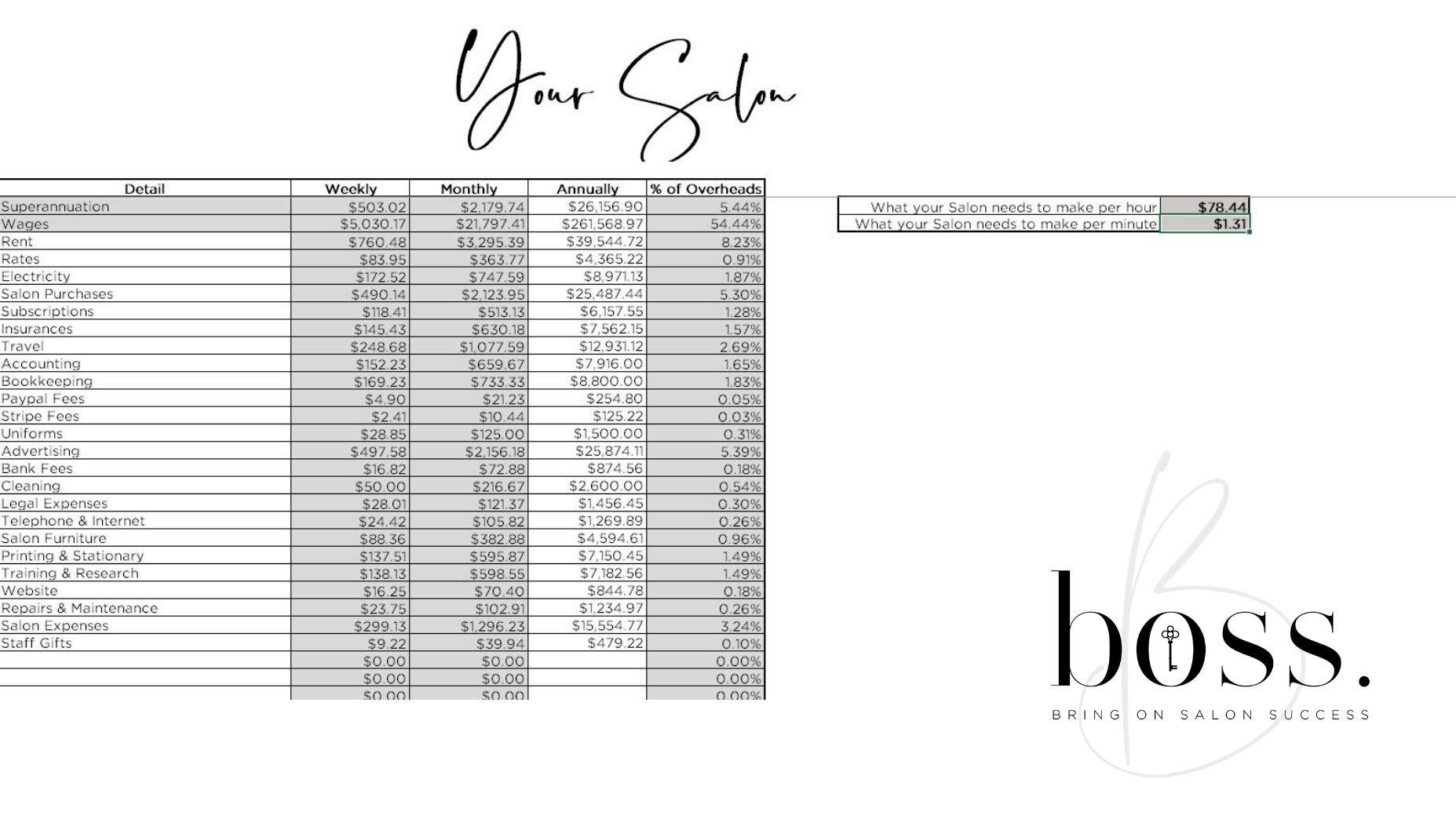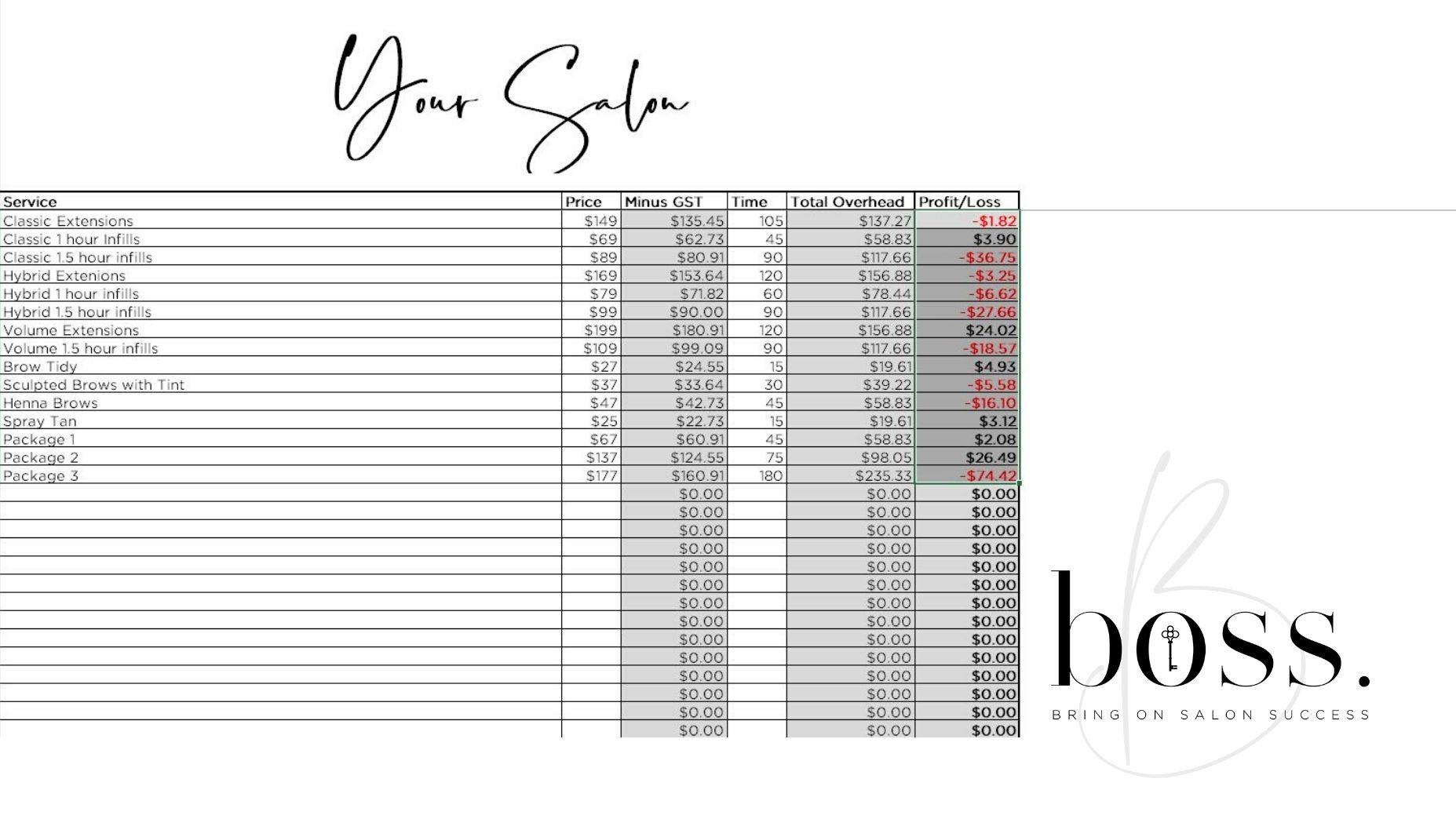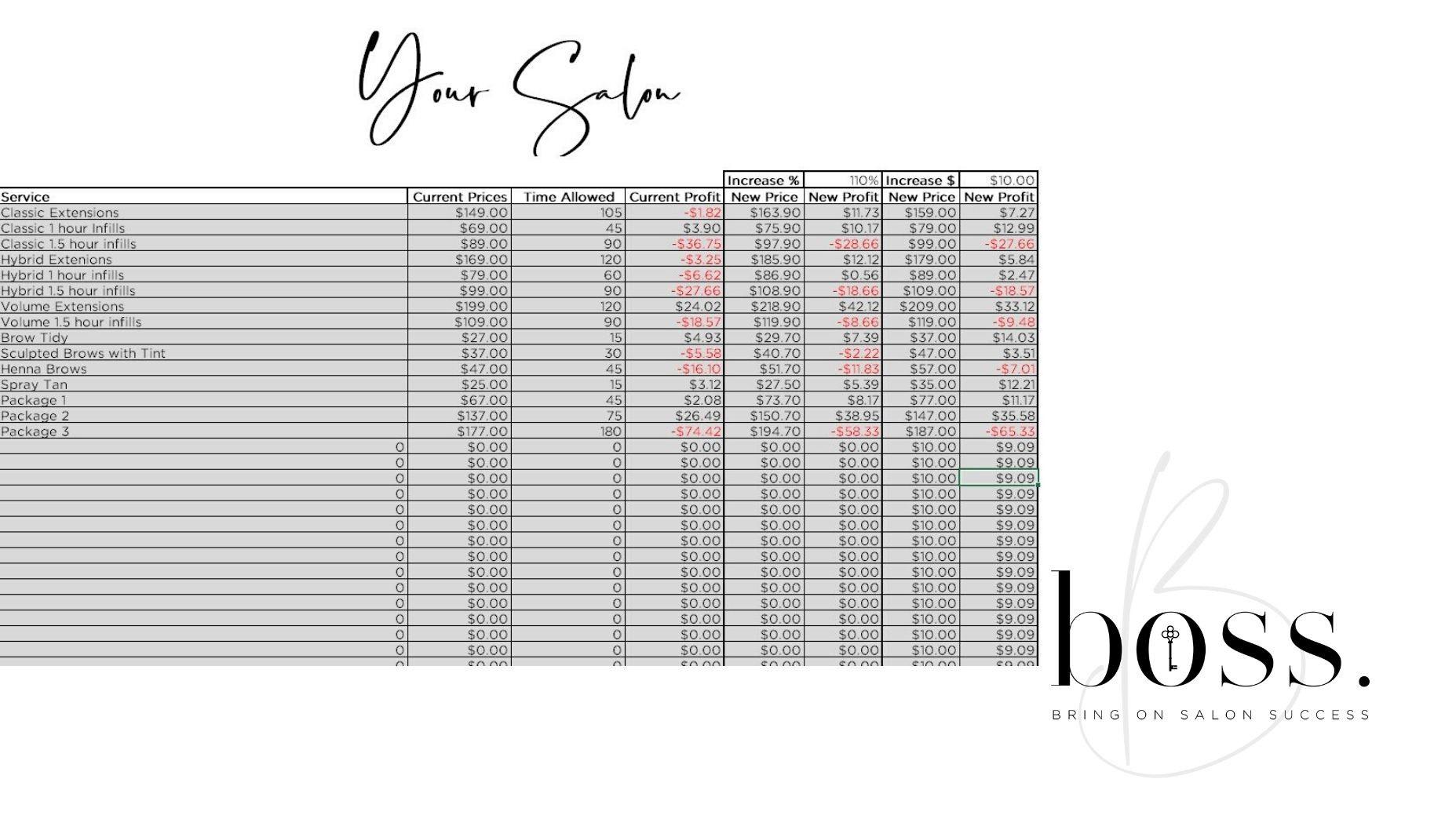 This is

no get rich quick

scheme! This is a highly precise, effective and easy to use spreadsheet calculation tool that gives

YOU THE POWER, KNOWLEDGE and CONTROL

over your business and remove the guess work when pricing new and existing treatments, doing your price increases and managing your salon.
Time to be the #BOSS of your numbers
Stop procrastinating and say yes to getting out of your comfort zone and take control of YOUR salon numbers. It is not as scary as you think. This is as easy and as simple as it gets.